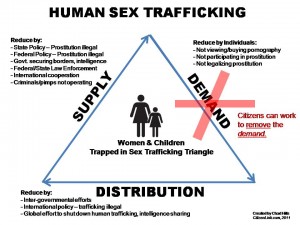 Share This Post Meaning of Human Trafficking Human trafficking is the trade of recruiting, transporting, transferring, harbouring or receiving a person through the use of force, coercion or other means for the purpose of exploiting them. Human trafficking is a form of modern slavery whereby humans are traded for the purpose of sexual slavery, forced labour or commercial sexual exploitation for the trafficker or others.
Every year thousands of men, women and children fall into the hands of traffickers in their own countries and abroad.
Agents of Trafficking The Traffickers The Trafficker is the link between supply and demand, on one hand increasing supply through the recruitment, deception, transportation and exploitation process and on the other hand boosting demand by providing easy access to the trafficking victims.
This includes recruiters as well as transporters, receivers, pimps, brothel-keepers, corrupt border guards and producers of false documentation, all of whom benefit from victims who pass through their hands. The trafficker is often part of the extended family nucleus or is someone known within the local community. The Trafficked Victims These include all the men, women and children who are deceived, transported and delivered into the hands of those who exploit them for profit.
The economic system of some countries have left many people jobless. Those that are desperate there by get lured and deceived by traffickers because they want to get out of the country by all means.
Some people want to amass great wealth or get rich quick. They end up in the hands of traffickers. This may cause citizens to want to travel abroad for better standard of living. Trafficking has somehow become a massive business industry in the world, thereby luring individuals with criminal minds to join. Some people do not have self esteem either they are not educated illiterates or want to have a better life and they may end up leaving the country by all means possible.
The search for greener pasture: Some people believe that traveling abroad is the only way one can make ends meet in all aspects of life. Some families with large number of children maybe poor and might not be able to cater for all the needs of their children. They end up giving out some of their children to people as maids and this way some of their children may fall into the hands of traffickers. Forms of Human Trafficking 1. Child Labour Child labour refers to the employment of children in any work that deprives children of their childhood, interferes with their ability to attend regular school, and that is mentally, physically, socially or morally dangerous and harmful.
Child Sex Trafficking Thousands of children are lured, sold, or kidnapped for the purpose of sexual exploitation in hotels, night clubs, brothels, massage parlors, private residences, on sex tours e. Debt Bondage Bonded labour is similar to slavery, because it involves a debt that cannot be paid off in a reasonable time. It is a cycle of debt where there is no hope for freedom. Involuntary Domestic Servitude Involuntary servitude occurs when a domestic worker becomes ensnared in an exploitative situation they are unable to escape.
This isolation keeps them from communicating with family or any other type of support network, increasing the subjection to psychological, physical and sexual abuse.