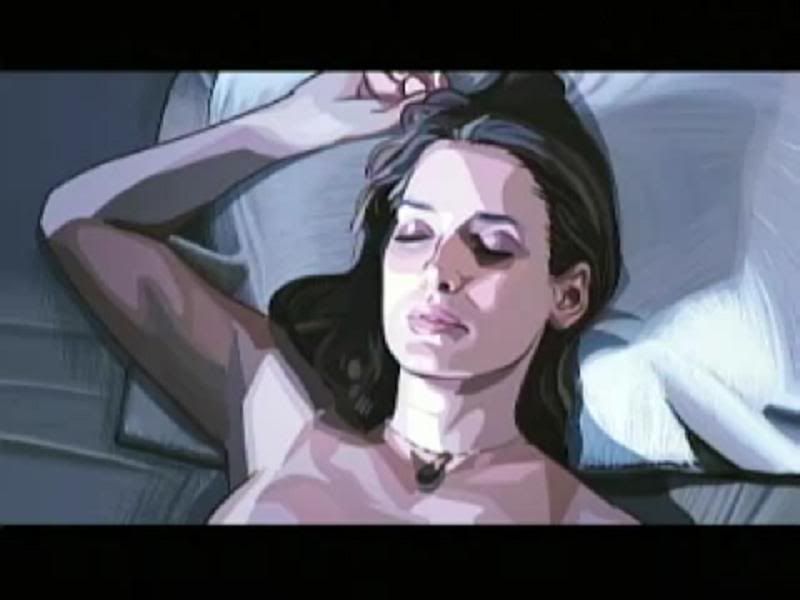 Dick to blame for it. Heroes are scarce in the face of this crisis: Director Richard Linklater, as smart and mercurial a moviemaker as is working today, has shown a capacity for callow bumper-sticker politicizing - anyone else remember that insipid gun control PSA shoehorned into the jumble of Waking Life? It's a far thornier, more engaged thing — instead of exorcising and externalizing tyranny into, say, the Wachowskis' silly raging against the white-men-in-black-suits machine, it's engaged with the more troubling mechanisms of self-sabotage that exist within the larger architecture of oppression.
Dick's novel of the same name, a sci-fi-abstracted musing on the author's post-divorce immersion in early Seventies SoCal drug culture, during which he consumed copious quantities of amphetamines and 'ludes. Dick was hanging around the scene at a time when things had gotten scary; in contrast to the google-eyed Utopian gloop printed by pioneer users Aldous Huxley's execrable Island, for example Dick was dealing with busts, harsh buzzes, freak-out suicides, and fingernails chewed to the quick.
The casting of Linklater's adaptation seems to have been undertaken with this in mind, based as much on rap sheets as resumes: Scanner's foggy-edged story comes together in a fashion that's anything but linear - you don't often understand more of what's happening than its protagonist does, which isn't much - though synopsis demands that it be made marginally so: Even if you haven't read Dick, his prolific output has fertilized the last thirty-plus years of pop culture to the point that you've seen the future that he envisioned.
Outside of high-profile adaptations, among them Blade Runner, Minority Report and Total Recall, he's been required reading for generations of hip who's whos; it's hard to imagine The Fall without him, and certainly not the blanched anodyne lull of Radiohead who contribute to the film's soundtrack.
The author boasts a celebrity cult second only to L. Ron Hubbard - no less a Phil Dick fan than Axl Rose, expressing a not-surprising overestimation of frontman importance, told Rolling Stone: It's something of an open secret that he's one of the most awkward line readers ever to sustain a Hollywood career; when he bears down and makes up his mind to really act, as for the few monologues he handles in Scanner, nothing on-screen works.
But slack and spaced-out on the corner of the couch, he makes the just-about perfect cipher protagonist see his nonentity Harker in Bram Stoker's Dracula, or his turn in The Devil's Advocate. Keanu's place is not to do, but to be done to - I can't think of an actor who's handled a straight sex scene with the gawping passivity of Reeves as he's being worked over by Ione Skye in River's Edge.
Moving past Keanu, if there's a real star to this film, it's the process by which it was made: Scanner sees Linklater returning to the Rotoshop digitally processed cartooning that he first used in his collaboration with techie animator Bob Sabiston, Waking Life.
The Quest for Identity computer game a remarkably Phil Dick-inspired piece of software, that. Since then, the blush of the new has faded from the technique; Sabiston's work appeared in Lars Von Trier's buffoonish The Five Obstructions, and his innovations made possible those Charles Schwab commercials which contributed to making the last Super Bowl one of the most excruciating television events of all time other factors included the constant cut-aways to Jerome Bettis's parents and pretty much any expression at all that crossed Hines Ward's face.
I can't say the process has gotten any prettier - Scanner, stripped of Waking Life's doodly flourishes, is a plain ugly movie - but it has developed a greater suppleness. The animation works with the film's first-person comedown vibe; the way that light seems to lurch rather than shift across surfaces gives everything a funny, seasick sort of atmosphere that's incrementally ratcheted as Arctor slumps into complete burnout and everything goes bleary with tracers.
I was rarely as amused by Scanner as I was seemingly expected to be; a little of Downey's aggressive, smacking mincing goes a very long way for me I know that's the point, and that people on speed aren't famous for knowing when to shut up, but I still can't distinguish most of what he's doing here from, say, his performance in Back to School. Still, unaffected idiosyncrasy is a quality that should never be undervalued, and Scanner Darkly can't be denied that.
It is unpretty, it is exhausting in its yammering, yes, but the very fact of its putting forth a vision of a future that's scented with bongwater, revolving around the axis of a sloppy living room, is enough to recommend it beyond whatever splendidly expensive bauble is being trotted out in multiplexes next Friday after next Friday ad infinitum.
Ultimately, what's more resonant: